Martin Freedman
Podiatrist
Martin Freedman, FSSCh DipPodMed MBChA.
He has been a podiatrist in North London since 1997 and undertook further qualifications in Bio-mechanics and Orthotics in 2004. In his practice he sees many patients whose walking has been greatly improved by the use of custom made orthotics.
Having a locally based manufacturer and the ability to form foot impressions in a domicillary setting opens up the opportunity to improve the lives of many who may have to live with their persistant painfull problems.
*recommended by Mr Martin Freedman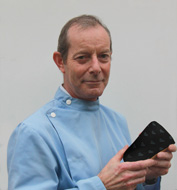 Contact details
send an email: martin.freedman@fsmail.net
Mobile number for Home Visits: 07762-716787
Office Address
Broadway Pharmacy
185 Muswell Hill Broadway
London
N10 3RS

Phone number: 020-88835564